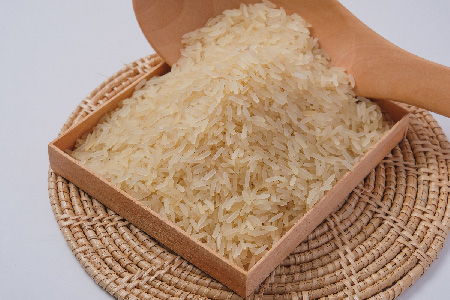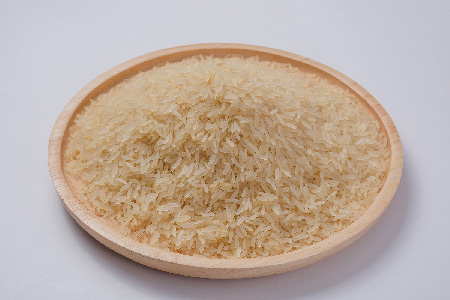 Parboiled Rice
Parboiled rice or converted rice has been consumed for centuries before the age of industrialization and modern technology as the parboiling process makes the hull easier to remove by hand. Parboiled rice is produced by soaking paddy in water, then steaming the paddy which helps kill unwanted bacteria and microbes before drying and milling. The yellow or amber hue of the rice is a direct result of the pigment of the hull and bran being absorbed into the grain itself.
| | |
| --- | --- |
| Vacuum Seal Bags : | 1Lbs, 1Kg |
| Plastic LLDPE Clear Bag// With or without handle : | 1Lbs - 10Lbs, 1Kg - 5Kg |
| Polypropylene (PP) Woven Bag// With or without handle : | 10Lbs - 1000Lbs, 5Kg - 50Kg |
| Polypropylene (PP) Sacks : | 1,000Kg, 1MT |
| Container Liner : | 20 - 25 MT |
Parboiled Rice Hom Mali Jasmine Rice Brown Hom Mali Jasmine Rice Jasmine Fragrant Rice White Rice White Glutinous Rice Riceberry Rice Red Jasmine Rice Black Glutinous Rice Japonica Rice SS. ROYAL SUPPLY CO.